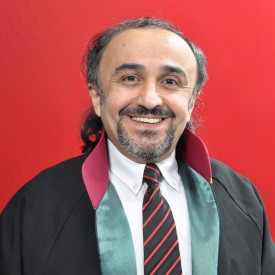 Attorney Veysel Danış her grandparents are Arab citizens of the Ottoman Empire. Turkish nationals of Arab origin. The main language is Arabic. He was born in Turkey and grew up in Turkey. Office in Istanbul/Avcılar. Turkey is the largest bar is a lawyer registered with the Istanbul Bar Association.
Turkey's largest and oldest law school is a graduate of the Faculty of law at Istanbul University. After law school, Anadolu University's public relations and publicity, Radio and Television Programming, human resource management has completed 4 sections of the University.
University education of life coach, relationship counseling, career counseling, health law, citizenship law, mediation, advocacy skills, human rights law, employment law, commercial law, contracts law, civil law, family law, inheritance law, trademark law, ISO 9001:2000 quality management system, received training on mediation.
Lawyer Veysel Danış he engaged in business in Turkey, to support their legal matters living Arab countrymen keen.
Attorney Veysel Danış his client's 24 hours a day. (+90) 532 432 8040 telephone number (24 hours a day, 7 days).